InGameUK.shop (InGameUK Limited: 11432564)
D&D Player's Handbook
Regular price
£37.95
Sale price
£48.95
Unit price
per
Tax included.
Shipping
calculated at checkout.
The essential book for DnD Players. Explores the rules that govern the world of magic surrounding Dungeons and Dragons by Wizards of the Coast. What does the publisher say?
For the Player. The Player's Handbook provides everything you need to create your own character for the D&D game. Create a wood elf fighter who is the champion of the peasantry, a mountain dwarf cleric who guards the relics of the gods, a dragonborn rogue plagued by guilt over a past crime, or a human wizard delving into the secrets of the cosmos. Those are just a few of the character options available. The choices you make and the story you tell are all yours.
The book details the most popular options for characters—enough to make an unlimited number of heroes—including wielders of weapons, wondrous spells, ingenuity, and magical healing.
Book Contents:
Rules and inspiration for running your adventures

Guidelines for non-player character creation

240+ magic items with descriptions, lore, and illustrations

Dozens of tables to inspire in-game outcomes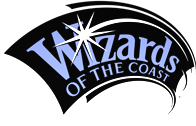 The Wizards story is an epic tale of a tiny game company which started in Peter Adkison's basement in 1990 and grew to be a leader in the hobby gaming business and a part of the global Hasbro family. From those humble beginnings arose fantastic new worlds, stories, brands and entirely new types of play experiences that entertain communities of players through games, novels, comics, TV series, apparel and more. Our branded play experiences bring people together face-to-face or virtually to celebrate their shared passion and imagination. Our company is a unique environment full of creative people who are passionate about creating amazing play experiences, every day. Our story is for those who live to play.
Dungeons and Dragons Online Resources are available here. 
Featured in Stranger Things 2016.
To keep updated on all the products we list in our shop, follow us on Instagram @ingameuk or Facebook or Twitter or even YouTube! Please do consider supporting us on Patreon! Or Tip us on KO-FI! Overseas buyers welcome.
---