InGameUK.shop (InGameUK Limited: 11432564)
D&D Dungeon Master's Guide
Regular price
£34.95
Sale price
£44.95
Unit price
per
Tax included.
Shipping
calculated at checkout.
The essential book exclusively used by the Dungeon Master. Explores the rules that govern the world of magic surrounding Dungeons and Dragons by Wizards of the Coast. What does the publisher say?
For the Dungeon Master. The Dungeon Master's Guide teaches you how to create entire D&D worlds for your players to explore. It walks you through the essential elements of a good adventure and shows you how to be the architect of a fun campaign that your players are sure to remember.
It also helps you adjudicate the rules in a variety of situations and gives you the tools you need to improvise when the players lead the story in unexpected directions. Play all of the surrounding characters in the adventure and add flavour to interactions with your adventurers.
Book Contents:
Rules and inspiration for running your adventures

Guidelines for non-player character creation

240+ magic items with descriptions, lore, and illustrations

Dozens of tables to inspire in-game outcomes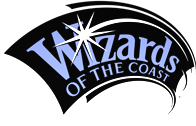 The Wizards story is an epic tale of a tiny game company which started in Peter Adkison's basement in 1990 and grew to be a leader in the hobby gaming business and a part of the global Hasbro family. From those humble beginnings arose fantastic new worlds, stories, brands and entirely new types of play experiences that entertain communities of players through games, novels, comics, TV series, apparel and more. Our branded play experiences bring people together face-to-face or virtually to celebrate their shared passion and imagination. Our company is a unique environment full of creative people who are passionate about creating amazing play experiences, every day. Our story is for those who live to play.
Dungeons and Dragons Online Resources are available here. 
Featured in Stranger Things 2016.
To keep updated on all the products we list in our shop, follow us on Instagram @ingameuk or Facebook or Twitter or even YouTube! Please do consider supporting us on Patreon! Or Tip us on KO-FI! Overseas buyers welcome.
---